Aesthetic & Holistic Clinic
We Are Your Medical Professionals
My prices may be matched but my medical background, excellent customer service, amazing results and professionalism are unparalleled. NURSE TECH
Introducing Our Newest Laser
THE POWER OF THREE WAVELENGTHS TO MAXIMIZE TREATMENTS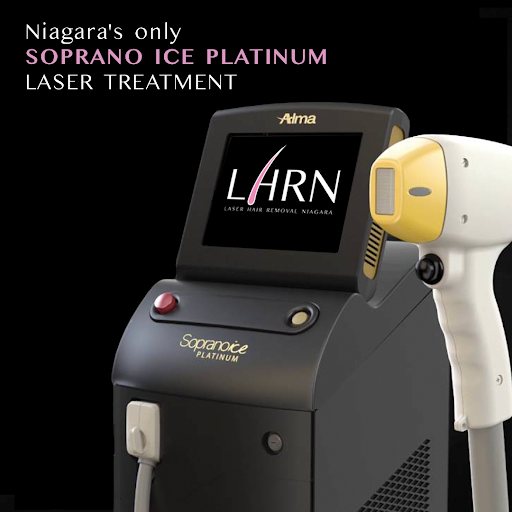 Niagara's only Soprano Ice PLATINUM
Eliminates stubborn, deeply rooted and thin, fine hair. What is better than a nurse technician? A nurse technician using a Soprano ICE Platinum
Come experience the power of three wavelengths
Have you been lasered and are looking to get rid of stubborn hair? Our powerful trio of Yag, Diode and Alex wavelengths will finish your laser sessions!
The Power of 3 Wavelengths
Why are wavelengths so important?
The combination of all three wavelengths administered simultaneously targets all unwanted hair for all skin types and is safe for darker skin tones. This system is the only one of its kind in the Niagara Region. If you have had laser hair removal in the past and are still experiencing some unwanted hair or are new to laser hair removal, we welcome you to book a free consultation and or appointment.
Yag Wavelength
Operates at 1064nm wavelength. It is is preferred for deeply rooted hairs typically located in the underarms, scalp and pelvic areas.
Alex Wavelength
Operates at a 755nm wavelength, a shorter wavelength than the Diode laser and has the ability to focus on thinner, superficial hair.
Diode Wavelength
Operates at a 808nm wavelength for hair removal. This is the preferred wavelength for hair removal. Fast, safe effective.
Speed
This is the fastest laser hair removal system on the market.
Comfort
Cool touch technology provides -4 degree treatment tip to provide maximum comfort.
Are you or someone you know suffering from incontinence? Do you pee when you sneeze, cough or run? Do you need to find the closest bathroom right away? Also known as the Kegel throne, just sitting on chair for 28 minutes is equivalent to 12,000 Kegels! Please contact us. We can help!
NON INVASIVE, SIT WITH CLOTHES ON!
"It is completely safe for all ages, hair types and skin types. And best of all, it is PAIN FREE! My clinic is located in Niagara Falls, Ontario and offers a beautiful, clean, professional and private atmosphere for laser hair removal or platelet rich plasma treatments."
Check Our Schedule to Get an Appointment